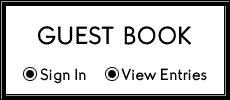 Catalina High School, Tucson, Arizona, USA

OUR CLASS....

     Most of us started high school in the fall of 1955. But, not Catalina High. It was not opened until January, 1957.  This new high school was considered so fancy and modern by the standards of the day that the press referred to it as "Disneyland."

     We were the first true "Rock and Roll" generation. On our first day in class, the number one song in the nation was "Rock Around The Clock" by Bill Haley and the Comets. The stage play and movie Grease was about the class of '59.

     There were no metal detectors. Most of us had never even seen a marijuana cigarette. The biggest discipline problems were getting the boys to wear belts and "public display of affection." Usually not much more than the holding of hands by couples "going steady."

     Ike was president. There were 3 TV channels. 1 FM radio station, but nobody had an FM radio.  In the fall of 1957, the giant "Shower of Stars" rock and roll show appeared in the CHS gym with Fats Domino, Paul Anka, Chuck Berry, Buddy Holly and many other future legends. Admission was $2.50. 

     This website is a place for us to remember those great days. A place to keep in touch with those who we share memories. And, to hear the stories of what we have done in the many years since graduation day, June 5, 1959. 

     It's a place to mourn our departed friends as well as our loss of innocence.  

     But, mostly it should be a celebration of thanks. That we all enjoyed the blessing of becoming adults in a very special time and place. 

     Classmates: Don't forget to submit an information form and tell us what you've been doing. We want to know! 
Click here
 and go to our Information Submission Page.  It's easy, no muss; no fuss, and takes just a few minutes. 
     And, while you're at it, send us any memory stuff. Attach it to your e-mail to: 
chs1959@aol.com
.
Copyright 2004-2020, Catalina High School Class of 1959, All rights reserved. 

We grant other class webmasters permission to use material from this site. The only thing we ask in return is that you link your site to ours. Let's all work together for maximum exposure. 

Do a search of our site for any person, place, or thing...just put what you're looking for in the box above. Or, search the entire web.

High Stakes 

for 50+ Voters

In this month's

AARP BULLETIN

Ray Lindstrom's  best selling book, available here at  Amazon.com
"...part memoir, part how-to, and 

completely entertaining...a fun read."

-Arizona Daily Star

NEW CD From Your CHS Record Label,

ZOOM